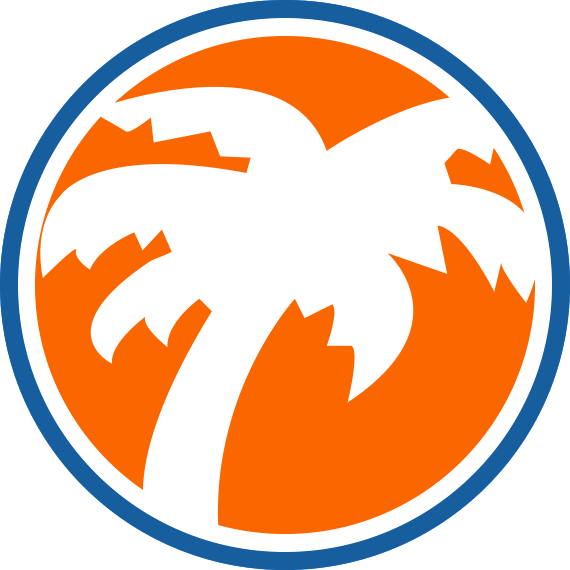 #CoolestCarib @CoolestCarib
Celebrating Caribbean Islands!

Caribbean Radio Stations

PRESS PLAY! New Caribbean Radio EVERY DAY!
CURACAO Dolfijn FM

ST. MARTIN SOS Radio

MARTINIQUE 1ere

THE BAHAMAS ZNS Bahamas

See More Stations

Caribbean Blog

An Antiguan Favourite – Yummy Conch Fritters!
Ever tried conch fritters? If you've ever been to St. Johns, Antigua long enough, you would've had the pleasure to taste a local conch fritter. They are special on this island, we believe because of a combination of the spices. Maybe it's the Scotch Bonnet Pepper or the Shadow Beni herbs mixed with my favourite, …
Continue reading "An Antiguan Favourite – Yummy Conch Fritters!"

Featured Businesses

Virgin Gorda - BVI
Speedy's Car Rentals.

Explore Paradise with a Jeep or Car from Speedy's Car Rentals. Set your own itinerary - make your own schedule. Speedy's offers a variety of vehicles including SUVs, brand new Ford Focus models and mini Safaris. They offer free pick up anywhere on the island and unlimited mileage.
The Cool Factor: Free pick up anywhere on the island

MORE INFO
Barbados
Barbados.

Live The Dream. Your Barbados Experiences Start Here. the Barbados Government announced the introduction of the 12-month Barbados Welcome Stamp. This new remote work programme establishes a visa to allow people to work remotely in Barbados for a maximum for 12 months. The visa is available to anyone who can meet the visa requirements and whose work is location independent, whether individuals or families.
The Cool Factor: 12 month visas for Digital Nomads

MORE INFO
Caribbean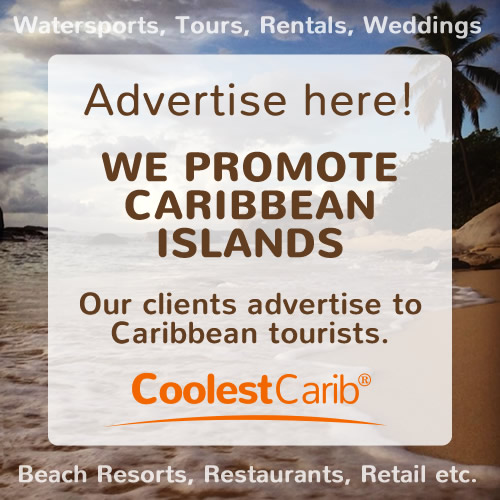 Coolest Carib

promotes Caribbean Islands and their tourist services. Advertisers who benefit the most from our services include car rentals, catamaran tours, kitesurfing schools, water-sports rentals, scuba diving centers, beach resorts, hotels, restaurants, scooter rentals, boating excursions etc. The website is mostly viewed by Caribbean travelers and tourists. For more information about our rates and exposure scope view our advertising page.
The Cool Factor: We place your advertisement on 50+ Caribbean websites

MORE INFO
St. Thomas & St. John - USVI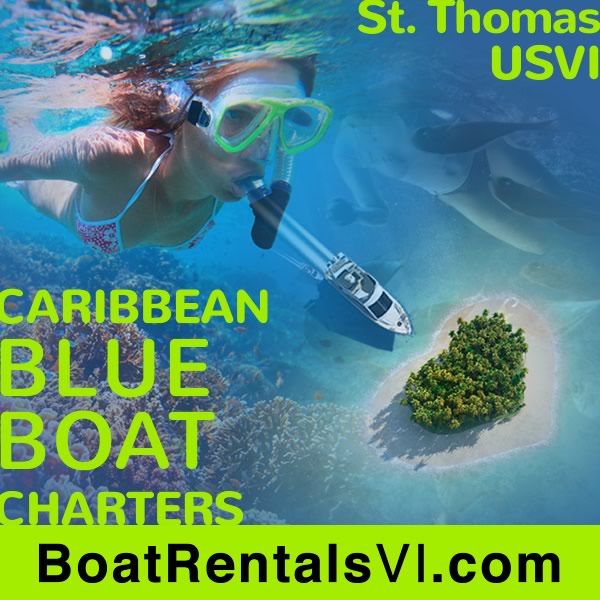 Caribbean Blue Boat Charters

is a boat chartering, boat renting company based in St. Thomas, US Virgin Islands, and do tours all over the US and British Virgin Islands. You could rent a boat and captain it on your own or request for a captain and crew.
The Cool Factor: Pick your destination. They'll take you there.

MORE INFO
St. Thomas - USVI
Villa Sol Y Luna

consists of a beautifully designed 5,200 square feet, luxury 4 bedrooms property with spacious loft and 5 bathrooms, with the the most spectacular views from almost every window in the property as well as a large infinity pool and top of the line, 5 people capacity, hydro-massage hot tub.
The Cool Factor: House and double story cottage with infinity pool between.

MORE INFO
See More Businesses

CoolestCarib Photo Feature!

CoolestCarib Photo Feature!