Bonaire is a constituent country of the Kingdom of the Netherlands.
Bonaire is the B in the ABC islands. The other two are Aruba and Curacao.
Located in the southern Caribbean Sea just north of Venezuela, east of Curaçao. View Map.
Bonaire is famous for its scuba-diving sites, kitesurfing, windsurfing, water skiing, snorkeling, boating and glass-bottom kayaking.
Top 10 Things
Random Order
1.
1000 steps beach
2.
The butterfly garden
3.
The donkey sanctuary
4.
Snorkeling at Klein (Little) Bonaire
5.
Kayak the mangrove forest at Lac Bay
6.
Visit the pink salt lakes & the slave huts!
7.
Windsurf at Sorobon's shallow waters and kitesurf at Atlantis Beach.
8.
Terramar Museum
9.
Hiking at the Washington Slagbaai national park
10.
Tour the caves.

Enjoy your stay!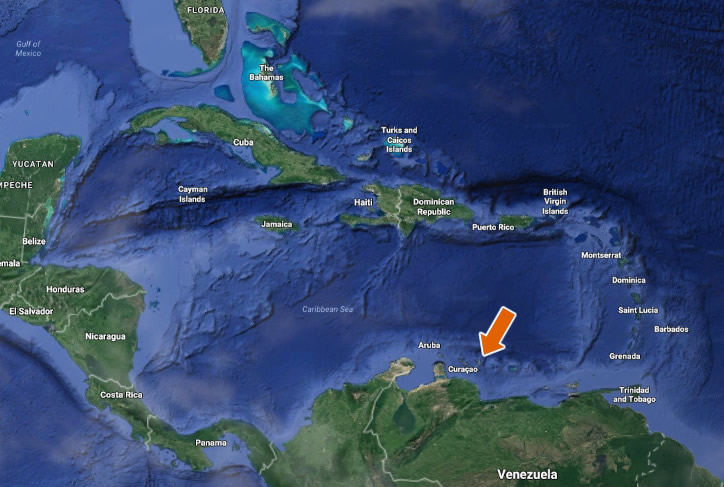 If you own or manage a business in the
Caribbean
and need
professional assistance with your website
and social media,
gandor.tv
will create, maintain, host and promote your website for you.
National Anthem
"Tera di Solo y Suave Biento" (Papiamento)
"Land of the Sun and Soft Breeze"


Nationality
Dutch
Size
294 km2 (114 sq mi)
Geography
Bonaire includes the main island plus the small, uninhabited island of "Klein Bonaire" (Little Bonaire).
Population
18,905 inhabitants (2015 estimate)
Currency & Credit Cards
US dollar or credit cards.
Government
Prior to the 2010 referendum, the Netherlands Antilles (comprising the islands of Curaçao, Bonaire, St. Eustatius, St. Maarten and Saba) were governed as a parliamentary democracy based on the Dutch system of government with free elections held every four years. On 10 October 2010, the Netherlands Antilles was dissolved. As a result, the government of the Netherlands assumed the task of public administration of the Caribbean Netherlands or BES Islands comprising Bonaire, St Eustatius and Saba. The three islands acquired new status as "special municipalities" (bijzondere gemeenten), making them part of the Netherlands.
Source: Wikipedia

Capital
Kralendijk
Time Zone
AST (UTC-4)
Drives on the
Right
Calling Code
+599 7
Food
Local food includes: seafood soup, barracuda, kabritu stoba (goat), string beans stoba, galina stoba (chicken) or funchi. Keshi yená (cheese and chicken dish). Kabritu stobá (stew made with goat meat and vegetables in a sauce), best with funchi, white rice or moro (rice with black beans.) Baka stobá, (beef stew), good with rice or "tutu" (a funchi made with black beans and brown sugar). Galiña stobá (chicken stew), Bakiow stobá (salt codfish stew), Papaya stoba (stew made of green papaya, meat or beef and vegetables.
Plants
Cacti species include Candle and Prickley Pear and bushes such as Brasilwood, Mesquite Acacia, Calabash and Divi Divi. Flowers and plants on the island include orange Flamboyants, Bouganvilla, Oleanders and Aloe plants.
Lingo
Dutch and Papiemento/Papiamentu, which is the widely spoken on the Caribbean ABC islands (Aruba Bonaire and Curaçao) where it has official status as the native language. The language is also recognized on Bonaire by the Dutch government.
Papiamento is derived from African and Portuguese languages with some influences from American Indian languages English, Dutch and Spanish (mostly Spanish). Papiamento has two main dialects: Papiamento, spoken primarily on Aruba; and Papiamentu, spoken on Curaçao. The Bonaire variety, while not considered a dialect, is known as Papiamen.
Thank you Wikipedia!

Religion
68% Roman Catholic
Autonomy
The Netherlands Antilles was an autonomous Caribbean country within the Kingdom of the Netherlands. It was dissolved on 10 October 2010
After dissolution, the "BES islands" of the Caribbean Netherlands: Bonaire, Sint Eustatius and Saba-became "special municipalities" of the Netherlands
Climate
Bonaire has a warm, dry (though humid) and windy climate. The average temperature is 81.5 deg F (27.5 deg C) with a 2.5 deg F (1.4 deg C) seasonal variation and 10 deg F (5.6 deg C) daily variation. Bonaire lies outside the hurricane belt. Nearly constant winds blow from the east with an average speed of 12 knots (22 km/h)

Coolest Caribbean
Tip of the Day
Sunscreen. No reason to risk looking like a lobster, but the organic type, or the coral reef friendly. Read the label.