By CoolestCarib.com.
Are you planning to visit the Caribbean? Well, you are in for a treat – literary! The group of islands that we call the Caribbean has an abundance of mesmerizing beaches, cities, cultures, and people and an abundance of treats to try. Some of them are pretty popular, and some will surprise you. Each island in the Caribbean has its specialty that you have to try – and that will be our topic of the day. We will share the top 10 foods to try in the Caribbean the next time you visit.
1. Jerk Chicken – Jamaica
Ex-pats love Jamaica. Some are here for those must-see beaches in Jamaica, and some are here for the food. And, when it comes to food, one dish can be tasted everywhere – jerk chicken. It is a national dish in Jamaica, and, thus, it is one of those foods to try in the Caribbean. Jerk chicken is marinated in a mixture of spicy and sweet ingredients that will melt in your mouth. It is often served with rice and peas and, of course, beer.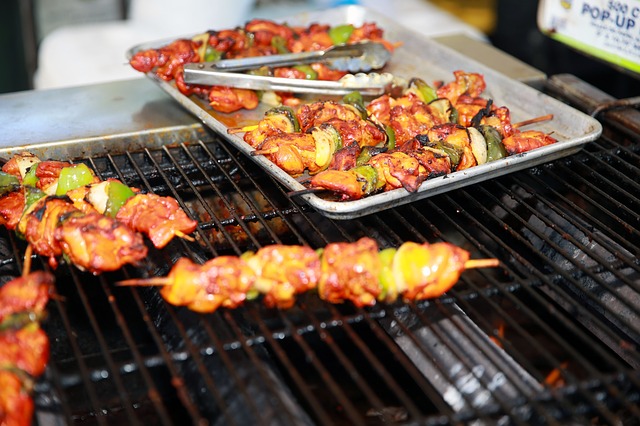 2. Coucou and Flying Fish – Barbados
Did you know that Barbados is often called the Land of Flying Fish? That is because of their same-named national dish – Coucou and flying fish. This fish is caught in the warm waters around the island, and it has a unique flavor. Most ex-pats swear that this fish tastes like nothing they have eaten before. So, if you ever find yourself in Barbados, be sure to try it. You can find it everywhere – cooks serve it on the beach, in markets, and in restaurants. There are two types of preparations – steaming and frying- and with both, you get the same side dish which consists of polenta-like cornmeal and various vegetables.
3. Fungee and Pepperpot – Antigua and Barbuda
The country of Antigua and Barbuda has become very popular not only among tourists but also among newcomers who decided to make this place home. Antigua and Aruba have many great things to offer – beautiful beaches, crystal clear waters, friendly people, and a laid-back lifestyle.
So, if you too decide to move here, a great way to adapt is to try the local specialty. Thus, as soon as your international movers unload your belongings and you settle in, ask the locals where to try the best fungee and pepperpot – a type of bread, similar to polenta in texture, served with a rich stew of vegetables.
4. Crab & Callaloo – Trinidad & Tobago
This country which consists of two islands, is where you can try the best creole cuisine. Don't miss out on the crab and callaloo dish if you find yourself here! It is one of those foods to try in the Caribbean as soon as you arrive. Locals make this dish by cooking the crab meat into a sauce called callaloo. This sauce is made of leafy green vegetables, lime, and plenty of spices.
5. Mofongo – Puerto Rico
All people who have been to Puerto Rico claim that what they love the most about the island is the taste and smell of Mofongo. The recipe for Mofongo usually goes like this: green plantains that are mashed and seasoned with garlic, and then the pork rinds are added. You can eat it both as a side and main dish, and you can eat it any time you want. Locals usually have it for lunch. Moreover, for locals, Mofongo is more than a dish – it is a part of their history that they like to remember when they all gather over a meal. A restaurant in Puerto Rico well known for their Mofongos is Cafe Berlin in Old San Juan.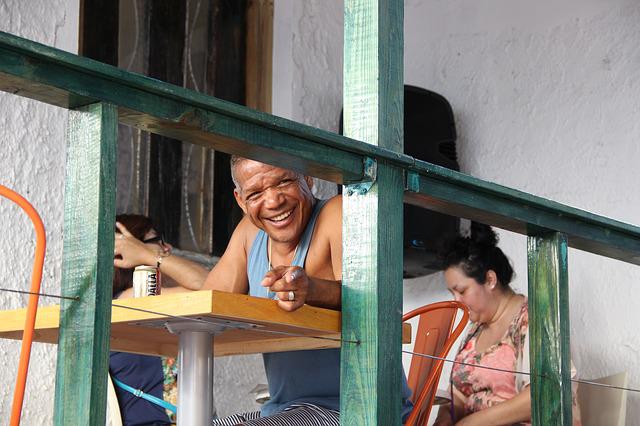 6. La Bandera – Dominican Republic
Dominicans claim they have the best version of Mofongo, but that is still not their national dish. So, if you want to try something really Dominican – try La Bandera. It is a 'working-class' type of lunch, but be sure that everyone here loves it. It consists of rice, beans, meat, and a seasoned salad.
7. Conch Fritters – Bahamas
There are many reasons to visit the Bahamas – the best scenery, relaxation, and adventure. But another great reason to visit this mesmerizing place is its food. Of course, you can try all sorts of foods here and cuisines from all over the world because some of the best chefs ever are right here. But, it would be a shame to come to the Bahamas and not try their national dish – Conch Fritters. Conch is a type of a snail placed in a batter made of flour, coconut milk, onions, papers, celery, and various spices and then deep-fried.
8. Creole Bread – St. Lucia
Creole Bread is a local treat that you can find in all family-owned bakeries across the romantic island of St. Lucia. This bread looks similar to a baguette, but its taste is quite different. Locals mix it with certain spices (sometimes even with coconut milk) and then bake it in a wood-fired oven. It is best to get this bread while still steaming and eat it while watching the St. Lucia's sunset.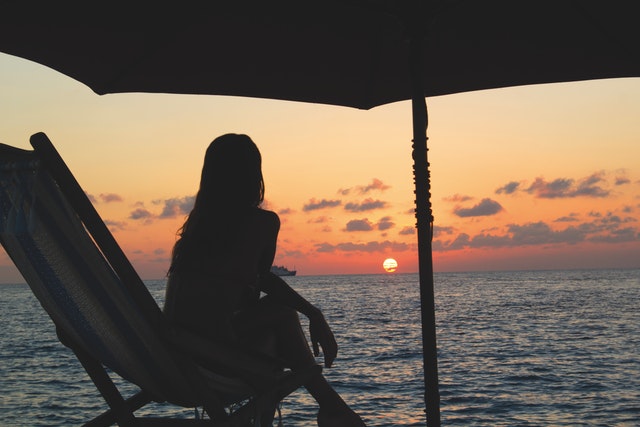 9. Goat Water – Montserrat
Don't let the name of this dish fool you. Goat Water is not a drink! It is a dish made of goat meat sprinkled with spices and herbs and then served with papaya and rice or bread. This dish is a staple on Montserrat Island, and it is often made during family celebrations or as a comfort meal.
10. Stewed Salt Fish with Dumplings – St Kitts & Nevis
The last of the exciting foods to try in the Caribbean on our list is salt fish and dumplings. Salt fish is stewed in an abundance of water and coconut milk, and then different vegetables and spices are added as a seasoning. Once everything is cooked, spicy dumplings, plantains, and breadfruit are added. This dish, too, is one of those things you can try in family restaurants. Make sure to give it a try – you will remember its taste forever.
More Caribbean info go to CoolestCarib.com