The exotic sound of the Caribbean region was always alluring. There is no person in the world who would not like to spend several days in such a great place. The Bahamas, Cuba, Jamaica, Puerto Rico, U.S. Virgin Islands are only some of the favorite vacation destinations, especially for young people. This time we will talk about the charms of St. Croix, one of the U.S. Virgin Islands, and you will discover several young couples' favorite St. Croix locations.
1. Rainbow Beach
If you are looking for the next getaway destination St. Croix is a perfect choice. Young people adore its fantastic beaches and breathtaking nature.
One such is Rainbow Beach. Placed along the west end shore of St. Croix, this beach is a realm of soft sand and clear, calm waters. Spend the whole day swimming and sunbathing, and charge your batteries to the full. Since this is the top favorite resting destination even for locals, if you want to avoid crowds, it'd b better to visit this beach on working days.
Another great thing about Rainbow Beach is its fantastic Rhythms bar and restaurant. There you can have excellent Caribbean food or get a refreshing drink. And the best thing is- it's placed on the very shoreline.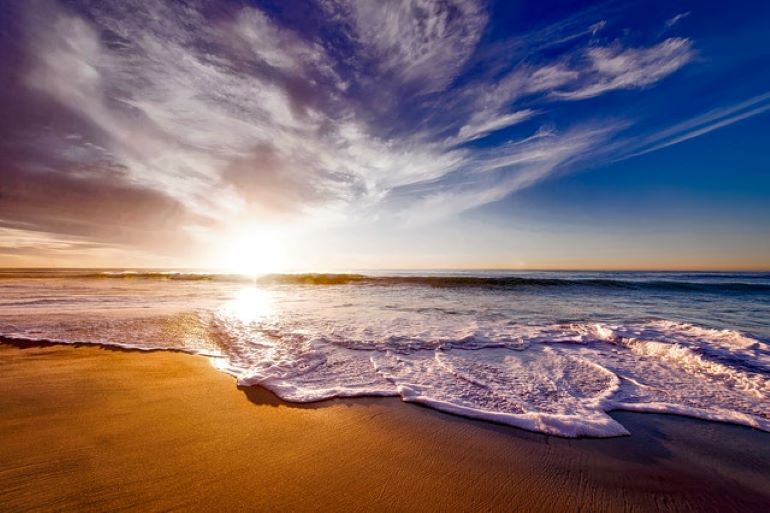 2. Carambola Tide Pools
An exciting combination of fun and natural beauty, Carambola Tide Pools are such an adventure for young couples. If you ever come to St. Croix, you must try the famous hike down to the tide pools of Annaly Bay. Hilly roads, walking through the rainforest, climbing the rocks, and all that to finally reach the memorable view. A bit challenging, but it's worth it.
You will be totally amazed by the sight of the tide pools in the mid of the mountains, slopes, and ocean water. Along the way, you can explore the area, enjoy the rocky beach, and take some really cool pictures.
3. Fort Christiansvaern
All the history lovers, check out this interesting sight. Fort Christiansvaern is a historical landmark back from the 18th century. Since it is basically the oldest construction on St. Croix, it tells a lot about the island and its past. Entering the fort is like coming into some other time. You can take a tour through the park and listen to the interesting historical details. But, don't miss the fort's exhibits and the amazing view from the ramparts.
Once when people, who have already fallen in love with St. Crox's beach life, start discovering its historical landmarks, they often come up with relocation plans. So, St. Croix is not just a vacation destination. It's an island that many choose to be their future home. And, since for every relocation, you should be well prepared, it is essential to know what questions to ask your mover, specially if you are coming to the Caribbean from far away.
4. Tamarind Reef Resort- one of the young couple's favorite St. Croix locations
Tamarind Reef Resort is an oceanfront area hidden among palm trees. It offers complete enjoyment in all the island's charms. Go kayaking or snorkeling in the sea, or relax next to the seaside pool with a spectacular view. Play a tennis match on one of the resort's courts and then spend the rest of the day in its spa.
However, the best part of the resort is definitely its New Deep End Bar and Grille. This is the place where you can have some of the best Caribbean meals and enjoy various day and night shows and excellent theme parties.
And, if you have ever heard about New Deep End, you must have also heard about socialite Elena Lee Hensley, the event organizer of the best parties and entertainment nights on the island, especially her disco bingo nights and salsa parties.
5. St. George Village Botanical Garden
However, if you, along the way, had enough sand and seaside enjoyment, here is another St. Croix location that young couples adore. St. George Village Botanical Garden is a vast garden space with a greenhouse. Walking around the area and meeting all the attractive exotic plans and endemic species will be like having the nature of the whole island in just one place. You'll see and explore rainforests and desert-like areas as you go from one garden to another.
If you are among those who can't leave these natural beauties, why don't you think about buying a home in St. Croix? Experts from Homegrown Moving Company advise that you start looking for a moving company as soon as you buy a new home.
6. Cane Bay
This place, as they would say, has it all. There's an utterly relaxing atmosphere along the coastline, great eating and drinking spots, and a bit of excitement.
Nothing is more romantic than having a meal with your beloved one, only several steps from the sandy beach with a view of the mountains that rise from the beach. And, for the exciting part, try snorkeling and scuba diving Cane Bay is famous for.
What's more, if you are having second thoughts about visiting this fantastic place, check out some of the remote island viewing solutions, and see the live presentation of its atmosphere. We are sure you'll make up your mind right away.
7. Sandy Point National Wildlife Refuge
Here comes another spot for nature lovers, especially if you like animals. Sandy Point National Wildlife Refuge offers excellent calm beaches where you can have a nice romantic time. The water is blue and clear, and the beach is sand only. And, the best part, crowds are rare.
What's more, apart from this stunning nature, the refuge is the place where you can see the famous leatherback sea turtles and other interesting wildlife.
So, those were only some of the young couples' favorite St. Croix locations. If you can see yourself enjoying the Caribbean lifestyle, St. Croix island should definitely be your must-visit destination on your next romantic travel.
Writers bio:
Hello! I'm Jessica Roi. I'm a hotel manager and, I also work for several traveling agencies. Writing is my hobby. I usually write about my personal traveling experiences and share my thoughts and impressions with others.
Photos used
https://www.pexels.com/photo/seashore-under-white-and-blue-sky-during-sunset-210205/
https://www.pexels.com/photo/a-woman-posing-at-the-camera-9425027/
https://www.pexels.com/photo/people-toasting-wine-glasses-3171837/
https://www.pexels.com/photo/man-and-woman-holding-hands-walking-on-seashore-during-sunrise-1024960/