By Caribbean Island Travel Guide.
The island of St. Barths is renowned for its relaxed-yet-chic atmosphere, immaculate beaches, entertaining beach bars like Nikki Beach and Gypsea, buzzing bistros like Bagatelle, and acclaimed yet laid-back eateries like Robuchon, Isola, and Bonito. There are amazing things to do in St. Barths in November, tennis courts, snorkeling, scuba diving, surfing, kiteboarding, sailing on all kinds of vessels, and climbing up the jagged volcanic hills are available for those who like to stay active. No French island would be complete without providing top-notch dining and shopping options. In the pedestrian-friendly village of Gustavia, you may discover high-end boutiques with designers from Paris and New York, among more casual island goods. According to locals, Barths has the best beaches you must visit.
Also, St. Barths has a fantastic food scene. The best beach bars are open during the day for those lengthy, leisurely meals spent with your feet in the sand. There are a dozen fantastic markets, bakeries, and patisseries to stock up on for people who want to eat or picnic. The island is home to a large number of acclaimed restaurants at night.
6 Amazing Things to Do in St. Barths in November
Being an adventure traveler doesn't exclude you from occasionally indulging in luxury. St. Barthélemy, often known as St. Barts (or St. Barth), is a Caribbean island that is the perfect place to spend some serious "me" time. The island is a luxurious getaway for the rich and famous, with posh French dining and fancy boutiques.
Along with magnificent beaches, St. Barths is home to More du Vitet, a volcano. There is plenty to keep adventure-seekers entertained on St. Barths, including hiking and water sports. So, here are the 6 most amazing things to do in St. Barths:
Experience nature and the beaches
There are twelve primary beaches on St. Barths island, with little to no development. For those preferring a walk through a nature preserve, we suggest the 20-minute easy hike from Flamands to the protected natural reserve property at Colombier beach. Saline Beach's full length, including its dunes, is a natural area guarded against development. If you decide to relocate to St. Barths after seeing everything, take the advice of professionals at Four Winds KSA and seek the best moving company. With the help of moving experts, you will relocate and start a new life in St. Barths in no time.
There are two parks in Gustavia for people looking for more classic urban parks, one of which is on the shore at the western end of the port. The other follows the village's coastline, close to the clinic on its oceanside. Both contain pedestrian paths and benches for relaxing and taking a break.
Go sailing and windsurfing
The wind should power your St. Barths trip. On a catamaran or sports cruiser, you can book a half-day, full-day, sunset, or even weeklong tour, and that is one of many amazing things to do in St. Barths. You can take lunch at a nearby deserted island, Columbier beach, or Pinel Island. Onboard dining options include chef-prepared meals and sunset cocktail service.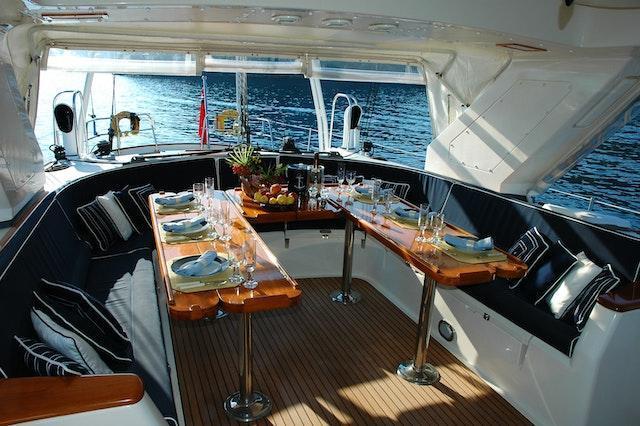 Grand cul de Sac is where you may go kiteboarding and schedule windsurfing lessons if you're seeking a little excitement. If you're new to water sports, classes are easily accessible, and if you'd like a more tranquil approach to enjoying the bay, you may rent paddle boards and kayaks. Visit one of the little cafes along Cul de Sac Beach for a reviving beer after you've burned off all those calories on the waves.
Eat local food
You must try the top food on the Caribbean island. Visit some locally owned restaurants in and around St. Barts to take a break from the fancy French cuisine. Check out O'Corail, a relaxed beach hut near Grand Cul de Sac Beach, to sample freshly caught fish. Or try Le-Select St-Barth, which is considered the model for Jimmy Buffet's popular song Cheeseburger in Paradise. One of the cheesiest things to do in St. Barths!
St. Barths also offers a unique culinary experience with its vibrant food festivals and events. In November, the island hosts the St. Barths Gourmet Festival, where renowned chefs from around the world come together to showcase their skills and create exquisite dining experiences. From gourmet tasting menus to cooking demonstrations and wine tastings, this festival is a must-visit for food enthusiasts. Indulge in the flavors of the Caribbean, savor international cuisines, and immerse yourself in the vibrant culinary culture of St. Barths during this exciting time of the year.
Discover the nightlife
Have you ever watched a movie and thought, "Those parties don't exist in real life!" since it was so luxurious? Well, they do in St. Barths! People in St. Barths talk about all-night parties for years after they happen, making them one of their favorite activities. The evening at Le Ti St. Barth begins with a delicious meal before exploding into a crazy all-nighter of dancing to superstar DJs and rubbing shoulders with the social elite of St. Barth's society.
Things may quickly go from calm to chaotic at Nikki Beach Saint Barth, where occasions like Super-Hero Party Day and Wild Wild West are routine. You'll be confused by what in the world just happened. Get in and have fun, and after such an experience, moving overseas might feel a breeze as you might choose to settle here in this piece of paradise. However, before the big move, take your time and get to know the place and the locals. It will help you settle in much faster.
Picnic on a Hidden Beach
Of all the amazing things to do in St. Barth, visiting its beaches is undoubtedly a must. Colombier Beach, perched on the northwest tip of the island, is only accessible by boat or after a 30-minute struggle across rugged terrain. A quiet powdered coral beach with turquoise waters that won't believe they aren't PhotoShopped awaits you there. Because there isn't much shade at Colombier Beach, ensure to bring plenty of water and sunscreen.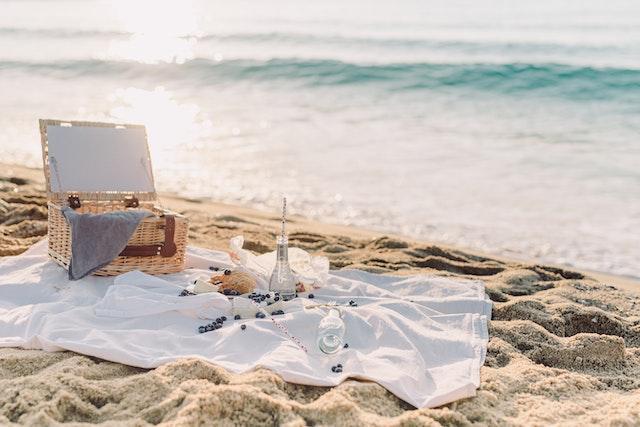 Go shopping
You might feel shabby after people-watching in St. Barths; I know my travel wardrobe is not glamorous. Fortunately, one of the best things to do in St. Barths is shop if you need credit card therapy. Whether you're looking for shoes, swimwear, linens, lingerie, or unique jewelry, St. Barths has a wide selection of designer clothing, and you can find top ways to support sustainable fashion. There aren't many deals, so be ready to pay designer prices too.
For those seeking a taste of local craftsmanship, exploring the island's vibrant art scene is necessary. St. Barths is home to numerous art galleries and studios showcasing the works of talented local artists and international creatives. Take a stroll through Gustavia's art district and discover captivating paintings, sculptures, and unique installations. You can even find one-of-a-kind pieces to bring back home as a memorable souvenir of your time in St. Barths. Whether you appreciate contemporary art or traditional Caribbean craftsmanship, the art scene in St. Barths offers a rich and diverse range of artistic expressions to explore and admire.
Indulge in Tranquility and Wellness: Discover the Relaxing Side of St. Barths
St. Barths is not only a paradise for beach lovers and food enthusiasts but also a haven for wellness and relaxation. The island boasts world-class spas and wellness centers where you can pamper yourself with luxurious treatments and rejuvenating therapies. From soothing massages to revitalizing facials, immerse yourself in a tranquil oasis of serenity and let the skilled therapists melt away your stress and tension. Embrace the holistic approach to well-being and experience the ultimate state of relaxation amidst the idyllic surroundings of St. Barths.
Conclusion
Even though St. Barths is a tiny island, there is a lot to see and do there during the day and at night, whether you are a first-time visitor or a seasoned traveler. There are many amazing things to do in St. Barths in November to keep both families and couples entertained. Therefore, a trip to St. Barths should be on your bucket list if it isn't already. With its breathtaking beaches, exciting water sports, delectable cuisine, vibrant art scene, and glamorous shopping options, St. Barths offers a truly unforgettable experience that combines luxury with natural beauty.
Read more articles on Caribbean lifestyle at CoolestCarib.com
Follow us on Facebook, Instagram and Twitter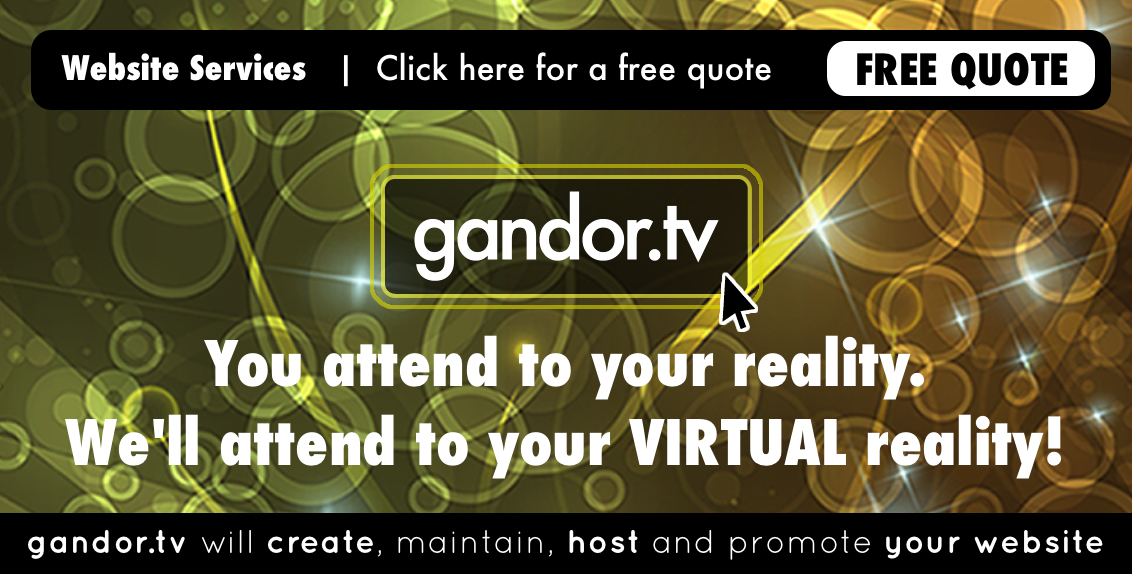 Photo Credits:
https://www.pexels.com/photo/antilles-attraction-beach-beach-hut-533974/
https://www.pexels.com/photo/boat-chair-couch-deck-271681/
https://www.pexels.com/photo/a-blanket-on-brown-sand-near-body-of-water-8908606/
https://www.pexels.com/photo/man-playing-pioneer-dj-turntable-219101/