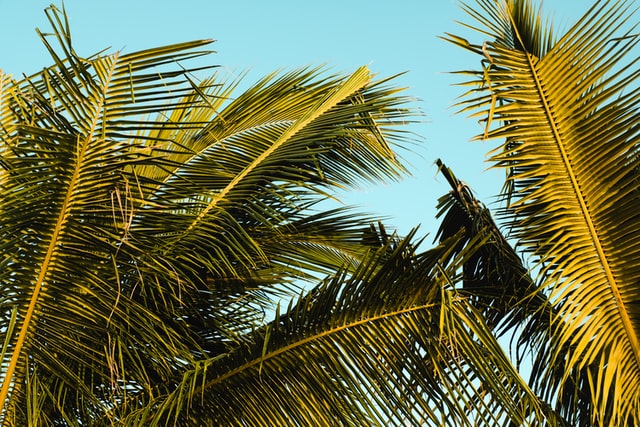 Visiting Jamaica is not something you do every day. That's why you need to make sure you know what's out there when you decide to pay this lovely place a visit. This island country is a place everyone should visit at least once in their lifetime. The symbols of Jamaica are its breathtaking beaches, and with more than one thousand kilometers of coastline, there sure are many of them. But, with a limited number of vacation days, how to choose the best ones to visit? This guide will help you plan your Jamaica dream vacation. Here are the top seven must-see beaches in Jamaica where you can soak up the sun the best way possible.
Planning the itinerary – the must-see beaches in Jamaica
Make the most out of the Jamaica visit. This is a big island, so naturally, there are numerous excellent beaches here. Many people feel confused and don't know where to begin their visit and how to plan their itinerary here. We hope to narrow your options a bit, showing only what's best on the island. Here are the gems of Jamaica's coastline.
Seven Mile Beach, Negril
Let's start with the longest beach on the list. Apart from its length, this place boasts other advantages. This stretch of sand is filled with resorts, beach bars, and restaurants. You can truly enjoy your day here, starting with a tasty morning coffee and finishing with a breathtaking sunset. The place can get pretty busy with all the tourists, beach vendors, etc. So, if you're more into peaceful beaches, you should start looking for another place to chill.
James Bond Beach, Oracabessa
If you need a more peaceful, idyllic place – James Bond Beach is the way to go. It has become a popular spot since it was a shooting location for a James Bond movie, but there's so much more to love about this place. Breathtaking nature located only 20 minutes from Ocho Rios makes this place a magical retreat. Crystal clear waters surrounding the place is something to enjoy with all your senses, so don't forget to include this fantastic beach into your itinerary.
Sandals Montego Bay Beach
For those looking for a tropical paradise you see in movies – head to Sandals Montego Bay beach. The color of the water like you've never seen before, the softest sand, and all the greenery make this place known as the best beach in the bay. There are several great resorts in the area in case you decide to stay a bit longer – Sandals Montego Bay resort, SeaGarden Beach Resort, Cariblue Hotel & Scuba resort, and more.
Doctor's Cave Beach
Another Montego Bay gem with a truly unique name, Doctor's Cave is known for its tranquillity and laidback atmosphere, perfect for those who really want to get some rest. There's a sound ban here, so you can be sure the sound of waves and wind will not be spoiled by loud music. You can enjoy different water sports, rent beach furniture for more comfort, and have a nap with probably the best view ever.
Bloody Bay
This little bay is home to one of the must-see beaches in Jamaica. It's located near Seven Mile Beach and gives its visitors three miles of perfection. Even though many people are not attracted to its name, they soon forget about it after they see the location. The name comes from a long time ago, when fishermen used to butcher their catch right there on the beach, leaving blood all over the place. Surely, there's no such thing today, so you can enjoy this lovely beach to the fullest. The beauty of the Bloody Bay beach comes from the nature surrounding it and the calm vibes the place gives out.
Frenchman's Cove
Not only is this one of the must-see beaches in Jamaica, but it's often included in the list of top beaches in the world. Frenchman's Cove is the place where you can feel secluded and peaceful but also have a place to grab a bite and have a drink. There's a hotel right beside the beach, so you can book your stay here. The beach is interesting because it's the place where fresh waters meet the sea, but also because of its privacy, beautiful sand, and more.
Turtle Beach
This beach is also known as Ocho Rios Bay Beach, being the main beach of this town. It's very popular among locals and tourists, so it can get a bit crowded. But there's a good reason for it. Apart from it being a truly stunning beach with white sand and crystal-clear waters, the beach offers so many things to do. It's a place you choose to have an active beach day and, most importantly, have so much fun.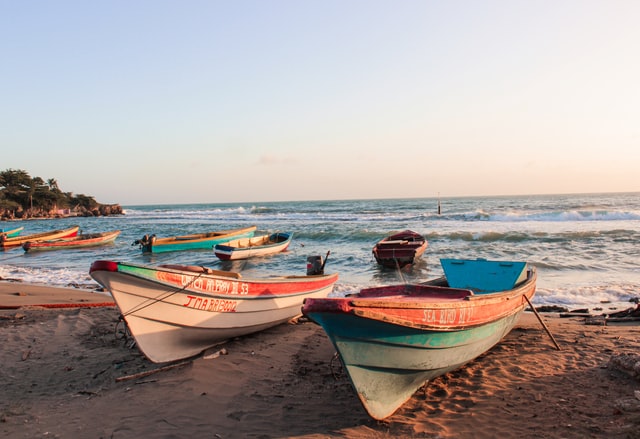 Care to stay longer?
As you can see, Jamaica is a place of stunning beaches and interesting locations. That's the reason why so many visitors make their stay longer than previously planned. However, many are worried about the safety of their items back home while they are enjoying the beach in Jamaica. Make this a stress-free vacation by renting a secure place to store your valuables. This will help you worry less about the situation back home and let you enjoy the vacation to the fullest.
Stay Safe
Make sure you plan your vacation well to increase the safety of your travel. Choose travel and stay options wisely – get more information from experienced travel agents, and don't go without travel insurance. With our tips, your visit to one or all of these must-see beaches in Jamaica will be a success!
For more info on Caribbean islands visit CoolestCarib.com
Photos used:
unsplash.com/photos/hxwFW3-fS8c
unsplash.com/photos/n7DY58YFg9E
unsplash.com/photos/CVeouMnjWBQ
pexels.com/photo/blue-ocean-waves-in-close-up-photography-6399305/