By Caribbean Travel Info Directory.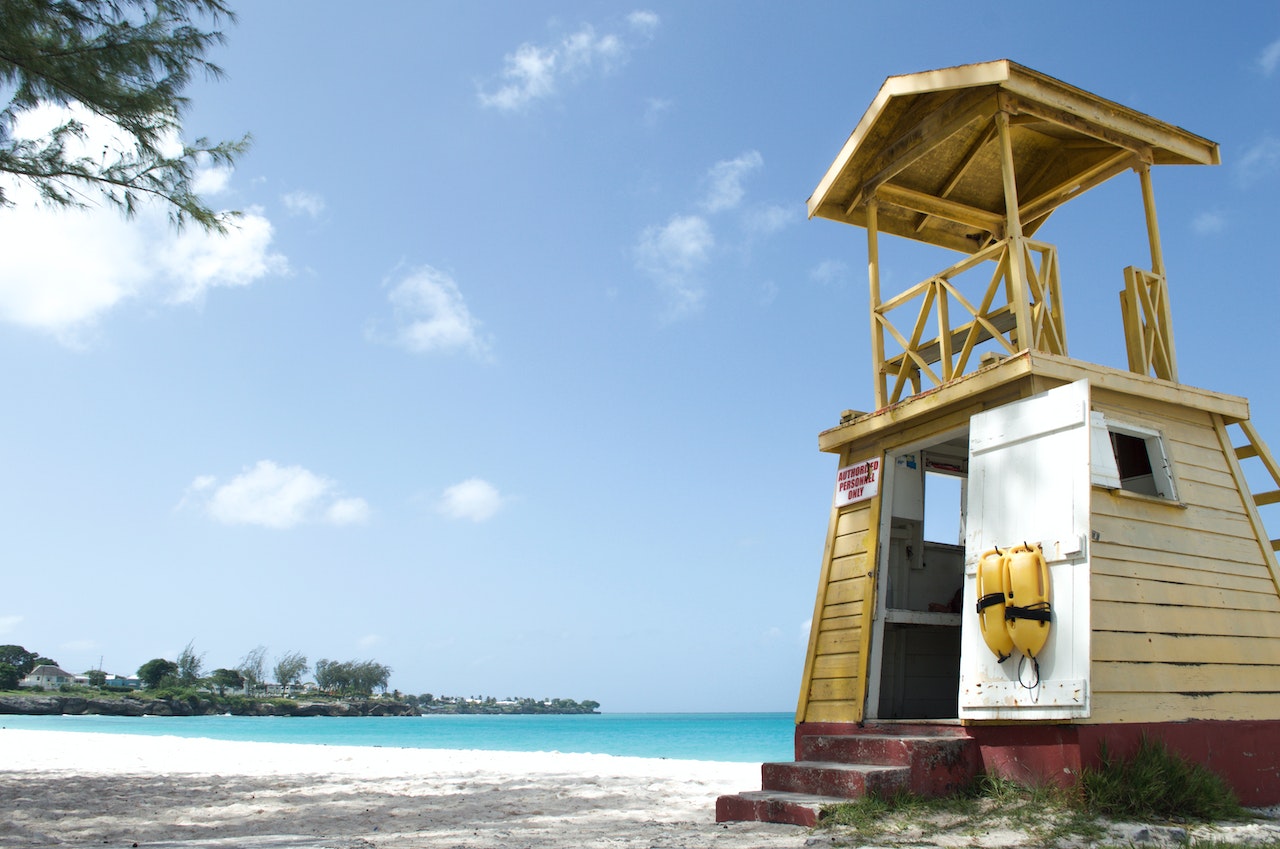 People usually do not need convincing to go to Barbados, as it is on top of most of our must-visit lists. Among so many things this magical island has to offer, here are ten activities not to miss on Barbados. Bring your camera and comfortable shoes, and let Barbados enchant you.
Walk the Barbados Boardwalk
Now, there's a walk to remember! Barbados Boardwalk is a solid structure deeply set in the sand that blends nicely with its breathtaking surroundings. It follows the coastline for a brisk stroll and takes in the air and views of the island you will never forget. Don't be surprised if you bump into some of the rich and famous since, reportedly, Barbados is their playground.
Explore Bridgtown
As the largest city and the capital of Barbados, Bridgtown is the location to move to from abroad if you prefer the urban way of living. Of course, if your family is large, you have to plan this out together, but generally, it is our top choice for those accustomed to city life. This town will not let you get bored as all the usual city stuff is different here. You'll find multiple unusual shopping locations, such as the Pelican Village, where you can buy local crafts, and Cheapside Market, offering almost everything. Of the truly unique things you can do here, the most interesting is the submarine tour you can take at night. The reefs and underwater world will be seen under the submarine's bright lights. Bridgtown will show you life from a different and immensely entertaining perspective.
Hug the ginormous baobab tree in Queen's Park
Spending a vacation in Barbados means you will be surrounded by the stunning artwork only nature can produce. To complete this experience, visit Queen's Park to see a very large baobab tree. This tree is over a thousand years old, and it takes 15 people joining hands to cover its circumference. Baobab trees don't grow just everywhere, so while in Barbados, don't miss the chance to appreciate it and to teach your children about yet another beautiful gem nature has blessed us with.
One of the activities not to miss on Barbados is a turtles and shipwreck tour
Those with a thirst for adventure will be happy to learn you can explore a shipwreck using snorkeling equipment on Barbados. There's a very fun cruise you can book that will take you on turtle sightseeing through the glass bottom of the boat. The shipwreck exploring is not obligatory, but there's equipment for those who crave it onboard. Along the way, you will be able to explore the reefs as well and see the beauty many organizations are putting a lot of effort into saving.
Take your family to Harrison's Cave
The knowledgeable guides will take you on a tour through the Harrison Cave where you will see the most amazing deep pools and crystalized limestone natural ornaments. Your whole will love the area with zip-line activity and rainforest nature trail as well. A great place to create some awesome memories.
Barbados Wildlife Reserve – taking a zoo to a whole other level
No, this is not a zoo; this is a whole lot better! At Barbados Wildlife Reserve, you can see Barbados Green Monkey, macaws, and agouti (among other species), all at close range. Most animals are free, with very few being in cages which makes this place a must-see for all animal lovers.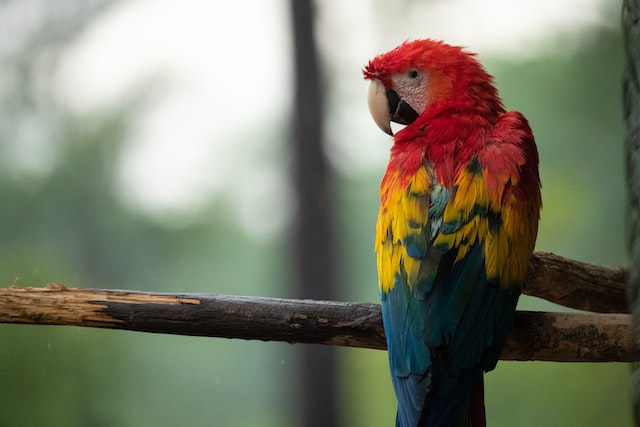 Harbor Lights Show offers unforgettable food and music
Among the activities not to miss on Barbados is definitively Harbor Lights Show. The food that is served there is absolute perfection, a Bajan delight your taste buds will never forget. The music and the performers will wow you while you are sipping on some fine beverages. You can fully let go for the night because this activity usually comes with a round-trip transportation service. Tour companies offer a package that includes transport, food, and an open bar, so all you need to do is book yours and fully unwind.
Dover Beach – a place you imagined when dreaming of a paradise vacation
Judging by what the tourists are saying, this beach will blow your mind. The experts from excalibur-movers.com say many of their clients said this beach made them decide to move to Barbados. It has everything one urban nature lover might need – the toilets, the sunbeds, the food, the white sand. Truly a place to relax and reconnect with nature but not lose the comforts of modern life. The view here is heavenly, especially in the early morning when you will experience almost meditative calm. The atmosphere is friendly thanks to the locals working on organizing the sunbeds and in the restaurants and bars in the area. Truly, what this beach has to offer is what most imagine when talking about a paradise island, so don't miss it.
For an engaging lesson in history, visit the Historic Garrison and its museum
In the books describing the history of Barbados, the themes of conquerors and occupation are pervasive. The Historic Garrison and its museum will make your day if you like history. This audio-guided tour will introduce you to the times of British military occupation and the buildings dating back to that period. Among these lavish properties, there is also the one where President George Washington stayed during his visit to Barbados. A perfect activity for all that want more from a holiday than to eat, swim and drink.
Learn how they make the Barbados rums and enjoy their supreme taste
Arguably the best thing you can drink on Barbados is one of their award-winning rums. But why not go a step further and learn about the process of its making? Some tours include visiting the best distilleries in Barbados, where you will meet the rum experts. Regardless of whether you are a rum enthusiast or not, you will be enchanted with the fine art of rum-making. In the end, you will have the chance to sample different blends of award-winning rums that will not disappoint you. So, this activity is both educational and entertaining.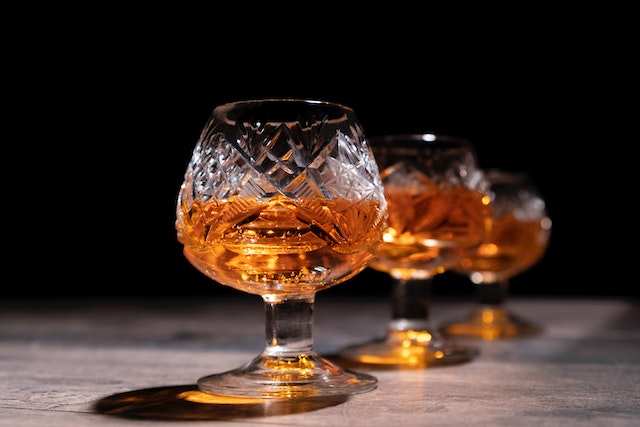 Final thoughts
Whatever you decide to do with your time on this endearing island, you will have a blast. Any of these ten activities not to miss on Barbados will make your vacation a perfect story to tell your grandchildren and friends.
Publisher's favorite activity: Kitesurfing at Silver Rock, Christ Church with Endless Kiteboarding.
Photos used:
https://www.pexels.com/photo/photo-of-red-blue-and-yellow-parrot-on-tree-branch-1165082/
https://www.pexels.com/photo/sea-beach-vacation-sand-8920863/
https://www.pexels.com/photo/close-up-of-liquor-on-glasses-7135958/
https://www.pexels.com/photo/brown-tortoise-in-body-of-water-beside-man-3041869/