PHILLIPSBURG, St. Maarten. It has been 22 days since the island was mauled by Hurricane Irma. People in St. Maarten have been vowing to stand strong and build the island back up in no time. Well, today grocery stores and restaurants are re-opening on the island in the Dutch part.
Today we celebrate St. Maarten standing strong and forging ahead!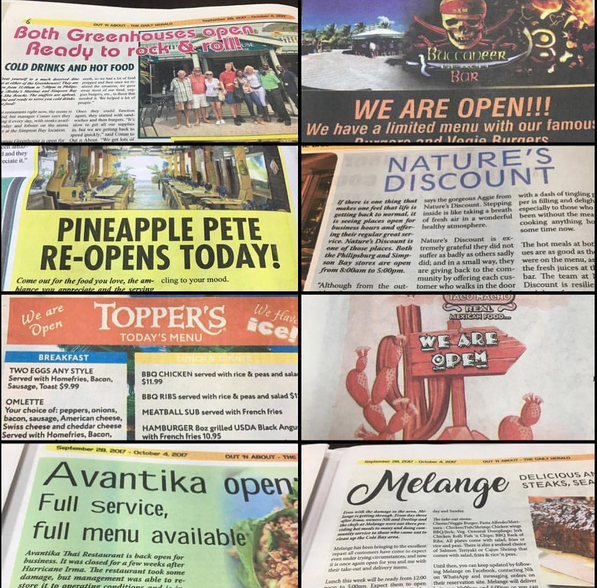 Photo courtesy of @teamsxm.
If you've been to Simpson Bay on the Dutch side, you couldn't miss the Buccaneer Bar on Kim Sha Beach. They are open again with a limited menu. Other well-known places like Pineapple Pete's and both Greenhouses on the island are serving cold drinks and hot food.
These recovery efforts have not been an easy process. Thanks to Dutch and French government aid, people are slowly starting to see the light at the end of the tunnel again.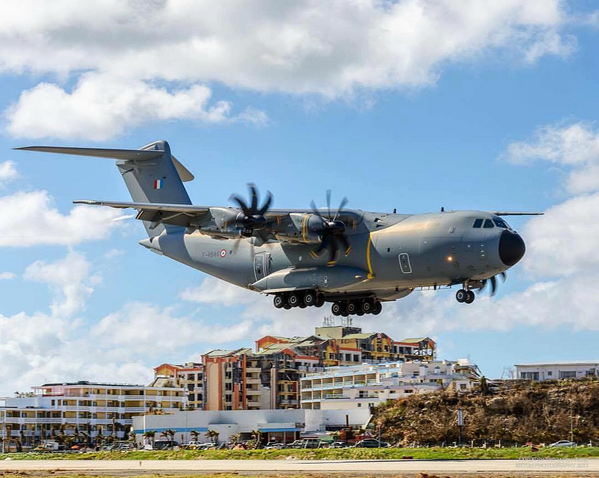 Photo courtesy of @teamsxm.  French Air Force arriving with supplies at Maho Beach airstrip.
By Pocahontas.