I recall an incident involving a tree on a beach in Virgin Gorda, British Virgin Islands. I was taking a late evening stroll on the beach and came across some small, green apples (about the size of a small plum) that were washed up on the sand. I kept going and found the tree that carries these fruit. I picked it up and smelled it. It smelled sweet and as I put it in my mouth to taste it, realized what I was doing – it could be poisonous!
Turns out they are very sweet and extremely poisonous too. Dubbed as the 'Death Apple' tree by Columbus, it is also known by islanders not to even come in contact with these trees. They call it the Manchineel Tree. Stories of people who were hiding under these trees from the rain and had sap of these trees drip on them and who then died are well-known in the Caribbean.
Obviously I lived to tell the story, thanks to a wonderful doctor and nurse (I vaguely remember they were the only on the island) who had to be called late that evening because I was suffering from dizziness. A cortisone shot and some activated charcoal had me better within 10 hours, thankfully. But they assured me it could have been deadly.
Here are some pics of the tree's fruit and an example of a sign that some resorts and authorities may place on the tree to warn people.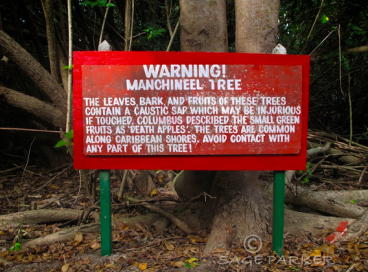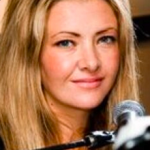 Lizpiano is a journalist, health lover and piano entertainer/singer who travels the world. She holds a B.A. degree with Music and Psychology as well as an MPhil (Masters) of Journalism. Follow her on Instagram: @lizpiano, Twitter: @thelizpiano,  Facebook: lizpiano.  www.lizpiano.com