CHARLOTTE AMALIE, SAINT THOMAS, USVI. It's been just about a year since two witches smashed their way through the Virgin Islands. You know their names – hurricanes Maria and Irma. As you know, the thrashing was particularly bad this time with various houses, businesses and lives completely destroyed.
When you think of St. Thomas, you might have a nice resort, beach and lounge chair reserved for yourself in your head. Yes, resorts (and jewelry) have been the main business here of late. In terms of resorts, whichever type you may like, they had it pre-hurricanes. Post-hurricanes – as you can imagine – the well-known ones are not the same anymore. But the blessing is, there are some new and old ones with new facelifts:
The Ritz Carlton took a helluva knock. After one year there are still renovations in place, although, some rooms are available. The beach and wonderful pool are still there, if that's all you're after – by all means book in.
Bolongo Beach Resort (you might know Iggy's as a party spot at this resort) is almost in full operation, and all the rooms that are operational are fully booked! That's a good sign if you take that as an indication of popularity.
Frenchman's Cove, a timeshare location, seems to be back in full swing. Seems, because the various buildings on the property don't show any sign of injury. The pool is fabulous, the shop, bar and restaurant in working order and they have many guest activities and live music to liven up your visit to the island. What's more, one can take a sunset cruise from here with The VI Cat (thevicat.com) and enjoy a dinner and cocktails on the luxury catamaran. Day cruises are also available.

Things are on the up and up too at the brand new Margaritaville Resort on the other side of the island. It looks nearly as good as new, post-hurricanes.
The Marriott Hotel at the Frenchman's Reef is completely closed as it suffered severe damage.
Lindbergh Bay Hotel and Villas are operational again too with restaurant Oceanside Bistro in full swing. They host theme parties there, this month it's the Halloween Costume Party on 27 October 2018, sure to be fun! Their pool is being fixed as I type this blog. This is a very convenient location for tourists, as it is walking distance from the St. Thomas airport.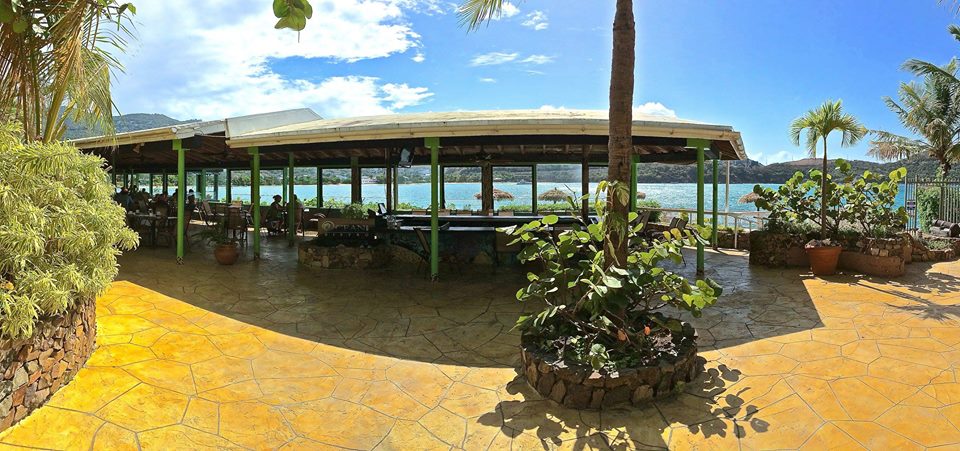 Emerald Beach Resort is great as it's right on the beach. This is one of our favorite swimming spots and the ocean truly has an emerald color here (especially through some good Polaroid sunglasses!) Great views from every room and many resort activities (like karaoke) at the beach bar and water sports: including jet ski's, kayaking and SUP-ing with Jetskivi.com. This beach is also very suitable for sunset wedding ceremonies with beach goers respecting the space. Chances are high that these blissful unions have been organized by Heart And Soul Unions.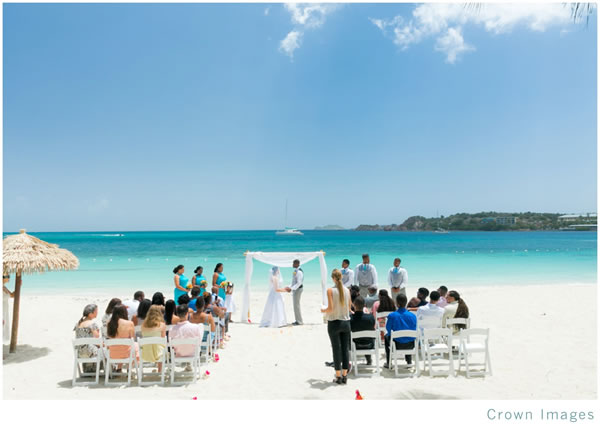 Sometimes a big natural disaster also brings new life to a town. Although, many people have suffered severe loss emotionally, financially, morally and physically, other people's lives are now better than it was before that fateful September of 2017:
Downtown St. Thomas has seen a few businesses closed down, but there is a new high-end supermarket called Moe's (also one in Red Hook) next to FirstBank in Charlotte Amalie.
Café Amalia is still where it has been for many years in Palm Passage. Food is still lovely, the people friendly and a nice cool breeze sweeps through the plants and other businesses located in the well-designed, old Danish building that has stood the test of hurricanes for hundreds of years. This is a good restaurant to stop by if you're shopping downtown, sometimes the heat can be a drain on your energy, especially in summer time in the Caribbean. www.amaliacafe.com

Barefoot Buddha, at Havensight Mall, is a cool oasis to visit for great healthy food (real fruit smoothies, love their veggie wraps and organic cuppa Joe) and to try on the latest fashion at their boutique. Lots of yoga mama's hang here because right next door, at Breathe, there are now yoga classes offered for free – donations welcome. barefootbuddhavi.com

Tap & Still – discovered this bar and grille at two locations on the island. One is located at Havensight Mall and the other in Red Hook. It's a burger and beer joint with a modern flair and you can watch the latest sports events on big screens all around the bar. Love the open plan design and fresh breezes cooling the place through no windows, in true old Caribbean style.
As you can see, a lot of good times are still to be had on this island, so don't wait too long to book your next vacation here. There are so many resorts and restaurants to choose from, not to mention beaches, scuba, snorkeling and sailing trips to explore.