NECKER ISLAND, BVI. According to British billionaire, Richard Branson, low-carbon renewable energy conveniences should substitute old fossil fuel-dependent forms when the Caribbean islands are being rebuilt now.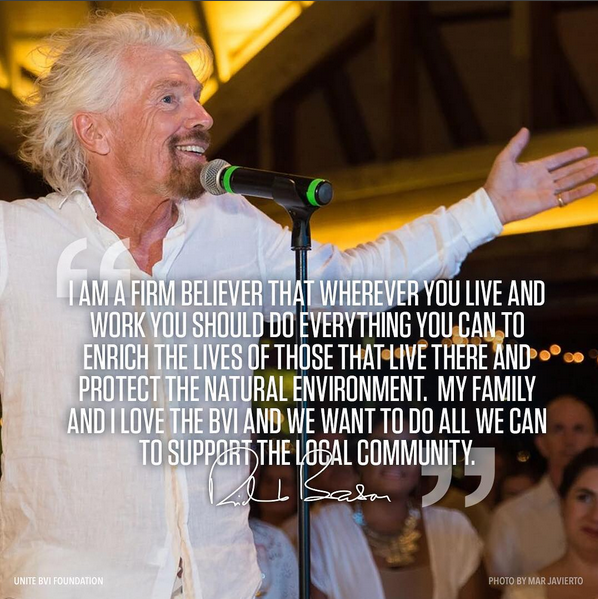 Photo from @richardbranson
Reuters stated he approached the British and US governments and is mustering help from financial institutions like the Inter-American Development Bank and other philanthropists to set up a fund to help Caribbean nations.
"As part of that fund we want to make sure that the Caribbean moves from dirty energy to clean energy," he said.
It has generally been the norm in Caribbean islands to create power by diesel burning – that forms global warming carbon dioxide, which will increase the frequency of freak weather events.
"I've been involved in talking out about climate change for a number of years now… I never thought I was going to be in the front line in quite the way I was two weeks ago," he said at an event on fuel efficiency.
Branson has been a longtime champion of clean energy. Head of the Virgin Group conglomerate, he co-founded the Carbon War Room in 2009 to accelerate the implementation of business plans that reduce carbon discharges.
In reference to the U.S. program that helped rebuild Western Europe after World War Two, Branson mentioned in his blog that the Caribbean needed a "Disaster Recovery Marshall Plan" to aid in restoring and in long-term economic renewal. Continue reading "Caribbean Must Do Now: Dirty Energy to Clean Power"