By Lizpiano.
ARUBA. This week Arubans are celebrating the return of the wind! One of the most beautiful islands you'll ever see, here the wind never stops blowing in a, mostly, northerly direction. It is advised to wear a hat to prevent your hair from being blown into a wild, vagrant-like style. And make sure you hold on to that hat or tie it with a string to your head, naturally.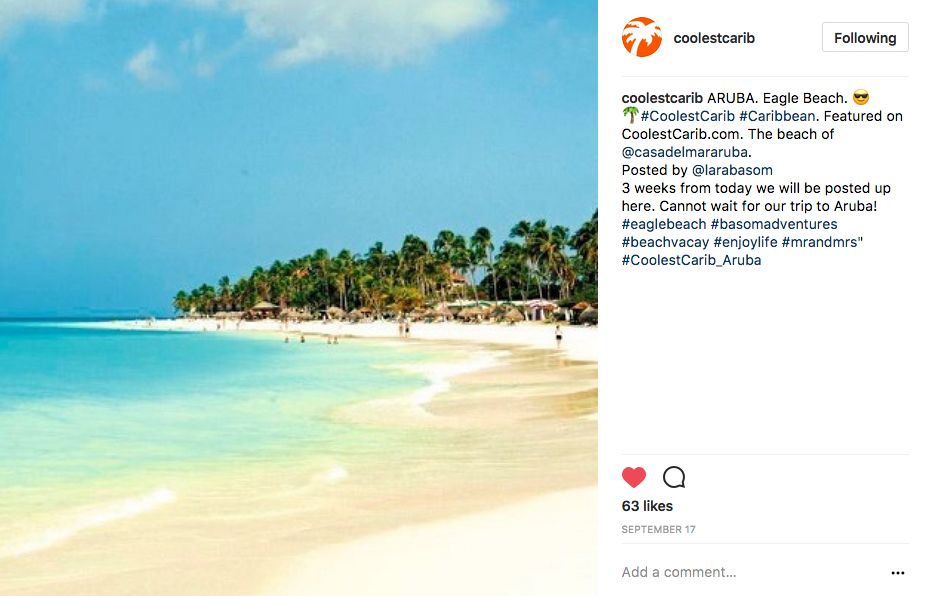 But if it weren't for the wind, this island would be very, very hot. Unless, of course, there are hurricanes in the rest of the Caribbean occupying, so to speak,  all wind space. That is why Arubans have grown to celebrate the wind, make the most of it, they even miss it when it's gone: "Aruba has been very hot and windstill lately, so now that the breeze has come back, the sails are out!" (Posted by @dushiyoga)
It's been said that many a serious water sport enthusiast in Aruba have been very close to Venezuela at some point in their lives. That is, because the northerly wind might have taken them off-shore easily, especially if they are kitesurfers. It's not that far away (about 17 miles), in fact you can see the country from Aruba.
Another good thing about Aruba is that its located at the southern edge of the Caribbean hurricane belt. So it avoids most of the hurricanes and storms that blow through the Caribbean from the Atlantic Ocean each year. So the best time to visit the island is always.
Some businesses listed on CoolestCarib.com include Casa Del Mar Aruba Beach Resort & Timeshare and Vela Aruba for kitesurfing, windsurfing, kayak rentals and lessons.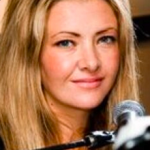 Lizpiano is a journalist, health lover and piano entertainer/singer who travels the world. She holds a B.A. degree with Music and Psychology as well as an MPhil (Masters) of Journalism. Follow her on Instagram: @lizpiano, Twitter: @thelizpiano,  Facebook: lizpiano.  www.lizpiano.com